First Rate Solutions Inc. Hires Louis Sorkin
Board Certified Entomologist to provide training for New York company
NEW YORK — First Rate Solutions, a family-owned pest management company servicing the New York metropolitan area, has contracted Lou Sorkin to provide ongoing training for its staff. Established by Samuel Soto and his wife Elisa nearly 20 years ago, First Rate has always made it a priority to provide its personnel with the most advanced training available. In keeping with this mission, Mr. Sorkin has been hired to develop and present a continuing series of training programs throughout the year.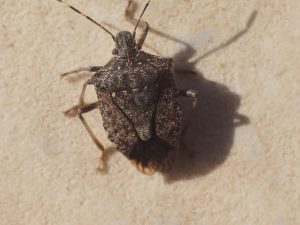 Sorkin, a Board Certified Entomologist, began his career at the American Museum of Natural History in 1978. He has been the treasurer for the New York Entomological Society for more than 25 years and is the founder of Entsult Associates, Inc., an entomology consulting company providing services to homeowners and businesses including medical facilities, law enforcement agencies, museums, pest management companies, attorneys and insurance companies. Mr. Sorkin has appeared on a number of television, radio and internet interviews.
A popular lecturer on medical, veterinary, and forensic entomology, he has also been a featured speaker at the New York Pest Expo for the last three years. Mr. Sorkin is one of the nation's leading figures in the study of bed bug behavior and biology and was featured in the book "Dark Banquet" by Bill Schutt.
After Mr. Sorkin's presentation of the initial program "What Do You Really Know About Bed Bugs?", First Rate's Sam Soto said, "We're privileged to have a figure as distinguished as Lou Sorkin provide training for our organization. The lecture was not only enlightening, but also motivating. We look forward to Lou's next talk."